Regular price
From $299.00
Regular price
Sale price
From $299.00
Unit price
per
Regular price
Sale price
$299.00
Unit price
per
Sale
Sold out
How to measure? Just click on
beside the headers for instructions
Get fabric swatches. Screens and their settings affect colors
What's in the picture?

This is a demonstration of how one of the possible variants of a U-Shaped Sectional looks like with our slipcover set installed on it.

While the furniture model we've used for the preview doesn't look like an exact replica of yours, you should get a good idea of the tight fit and how it affects corners and keeps the original shape.

Some things to keep in mind:

The cover handles any shape well - be it straight, curved, sloped, long, short or other
Our slipcovers are designed to hold tightly under the frame and not hang loosely all the way to the floor
About & Details

Tailored specifically to your furniture, yet versatile, our slipcovers are made of durable Premium Stretch Chenille fabric to make life a little bit more worry-free. Perfect for those seeking the best look a non-full-custom cover can get.

Sewn according to your measurements to match your furniture's size and main shapes
Can be used on similar furniture types with measurements not exceeding +/-15% of the provided
Made of stretch fabric that's close to Chenille with a luxurious velvet effect
Cushion covers for each separate cushion included
Each cushionless furniture piece gets free high-quality Tucking Enhancers to secure the slipcover in place
Option to choose different base and cushion colors
Machine-washable
Material & Care

Soft and smooth with a luxurious feel, our covers are made of Premium Stretch Chenille, which is a knit elastic fabric with contents of 89% Polyester and 11% Spandex.

Features:

Chenille texture with a velvet effect
Highly adaptable to different shapes
Extra durable among stretch fabrics (heavier by 60% than most stretch slipcover fabrics)
Easy to clean and low on static


Care: machine wash cold, gentle cycle, wash separately, do not bleach, tumble dry low, do not iron
Shipping & Returns

Shipping

Free Shipping to any US state
Time from order to delivery is usually 8-15 days

Returns

This is a made-to-order product, which means

In case of honest mistakes in measurements or a change of mind about the order that has been shipped, we offer 50% Store Credit refunds, excluding actual full cost of shipping
In case of product defects or significant errors in fit caused by us, we offer a free replacement or repair credit
Since the order would contain unique items, we're unable to accept returns and issue cash refunds

We'd like you to be 100% satisfied with your purchase, and we encourage you to request Fabric Swatches from us, which are delivered within a week and made from the same batch of fabric that we currently offer.

Finally, we suggest looking at an example of one of our slipcovers to get a very good idea what to expect from the product.
Is this a full-custom slipcover?

Yes and no. It's something that can be called "tailored stretch" or "semi-custom" slipcover - a made-to-order product that can be used on a range of same furniture type (i.e. sofa, chair, etc.) within +/-15% of your measurements.

How it's similar to custom covers:

It's made to order according to your measurements for your furniture piece
The fit is almost custom - follows the original furniture shape well with no excessive or lacking fabric

How it's different from custom covers:

No need to take 30-50 measurements, tens of photos and spend a week on back-and-forth emails, usually its around 5-7 measurements for most furniture pieces and that's it
Universal like a ready-made stretch cover: within +/- 15% of the measurements provided to keep a reasonably good fit
Does not follow every single seam position as in the original upholstery and does not lay flat in every 90 degree corner (but close to it)
Mix-and-match different colors
Almost twice cheaper for anything other than IKEA models
View full details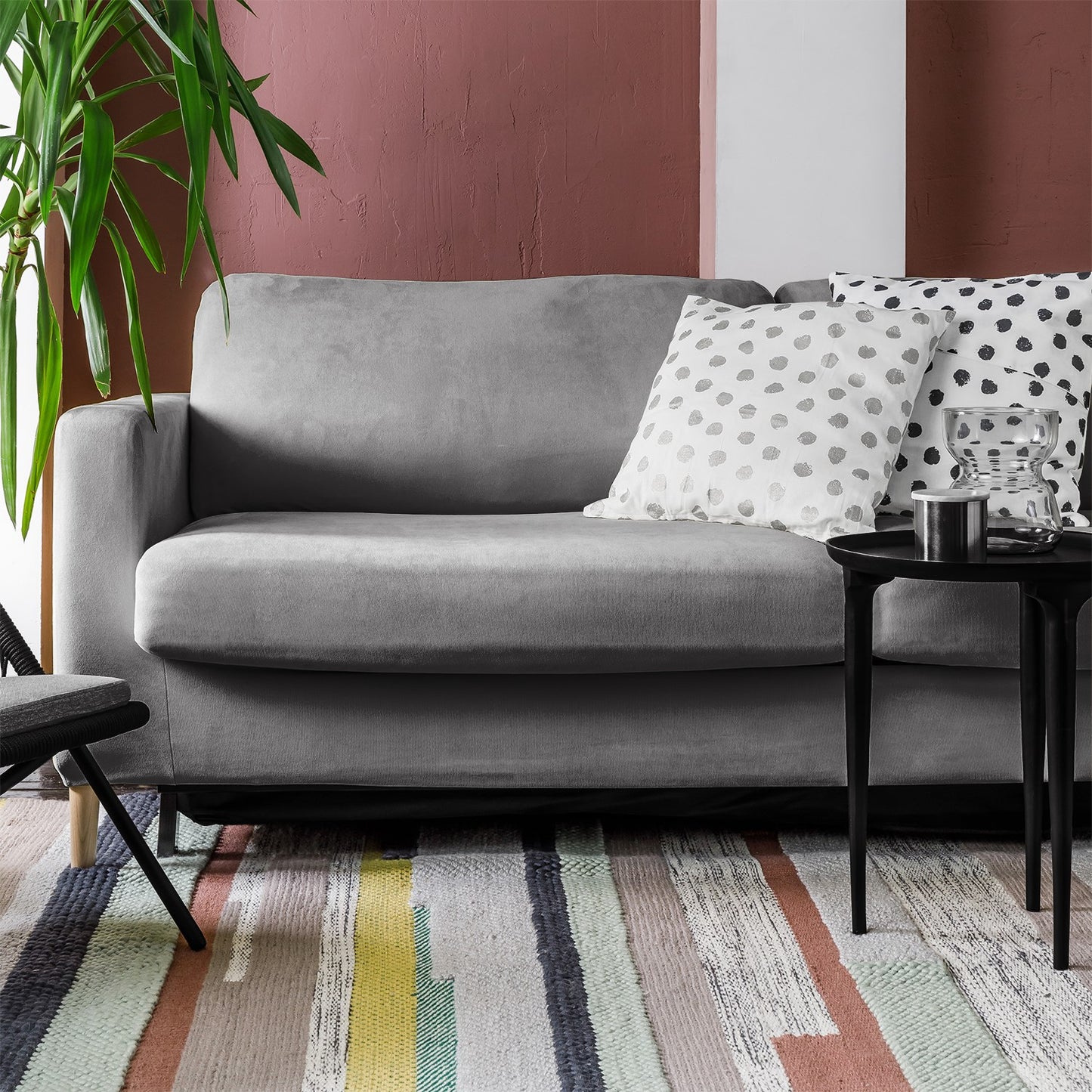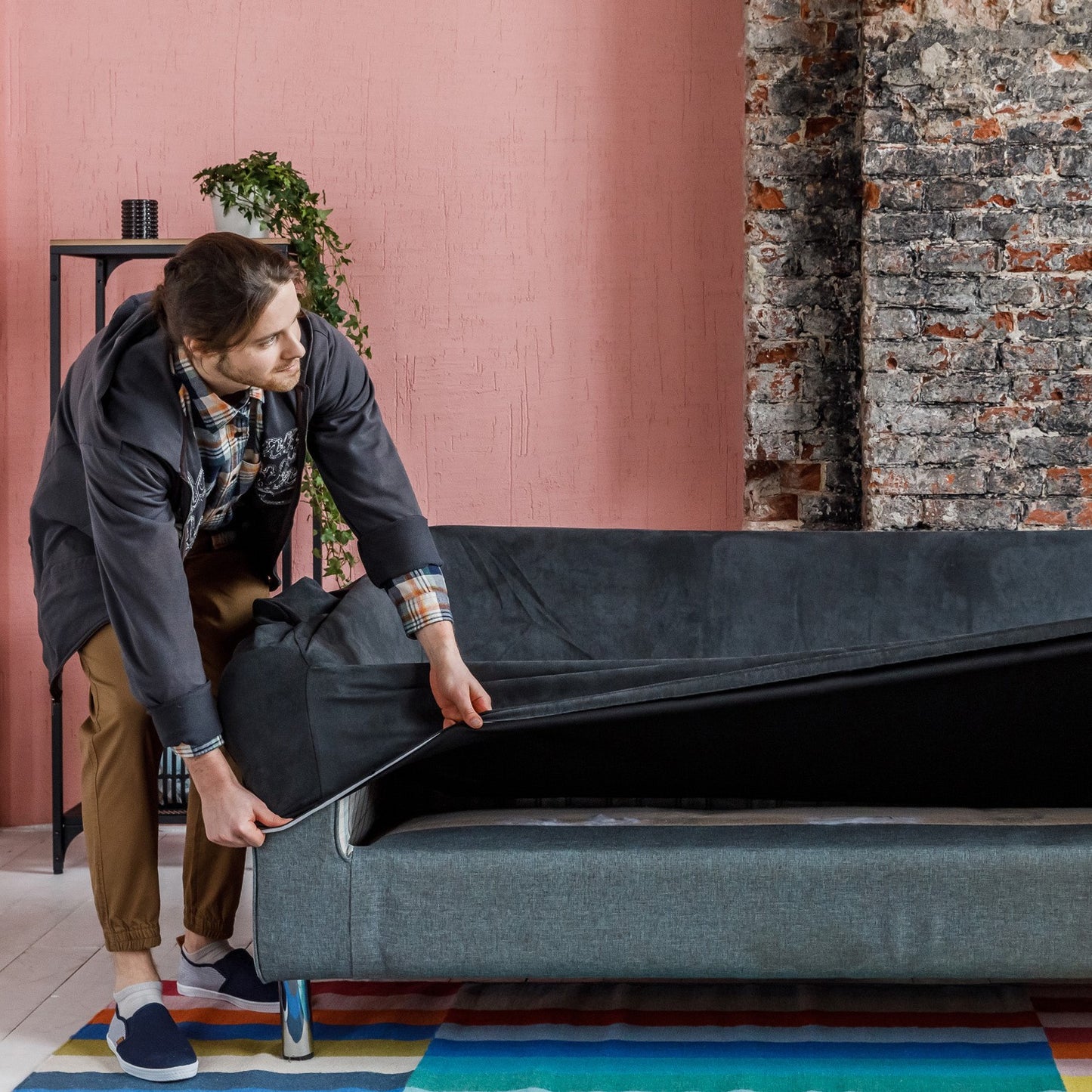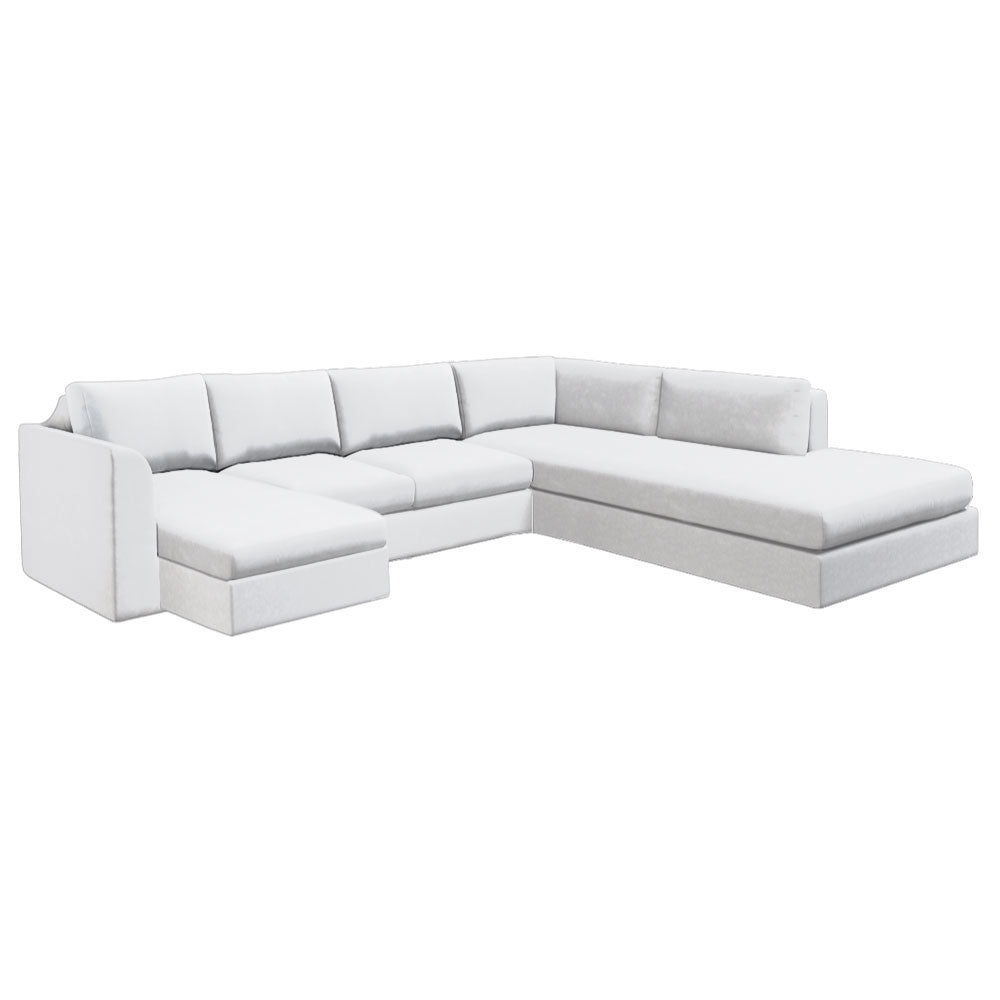 Why You'll Love It
A truly balanced slipcover that combines a clean appearance, versatility and simplicity. Change the feel of your place with precision, ease and style.
Fits just right
A slipcover made just for your furniture piece produces a clean and tailored appearance. Unlike ready-made products, it's not a hit or miss
Easy in every way
One of the fastest to put on and take off, no need to answer 50 questions to place an order, almost no bounds to use with different shapes
Gives more for less
No need to break the bank to make a tailored cover for your unique furniture piece compared to custom covers
Inspiration from our customers